As always, our goal at Common Craft is understanding. When the world's most popular sport (soccer) has the world most watched event (World Cup), it's easy to assume everyone understands the sport and the event. We created a free Soccer Guide to help people who are looking for an easy way to get up to speed.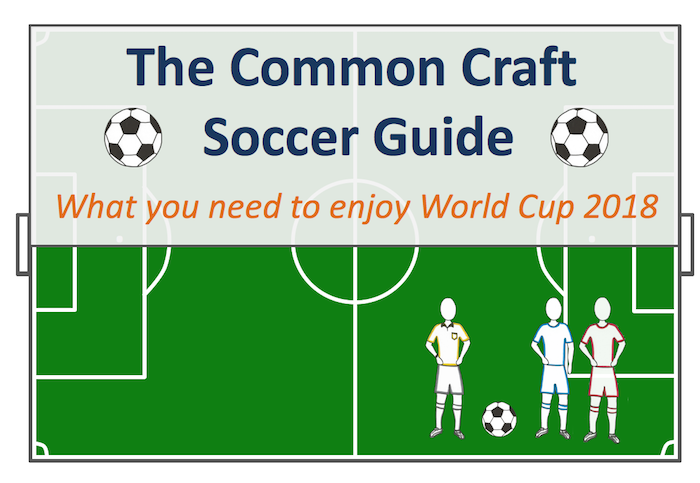 If you're new to soccer or wondering about the sport and rules, we can help. The Soccer Guide uses short animations to quickly explain things like:
Fouls, Yellow Cards and Red Cards
We're big soccer fans at Common Craft and know that soccer can be perplexing for anyone. By understanding the basics, we hope you can start to see a little more beauty in the beautiful game.