Common Craft videos are used by educators in a variety of situations. A popular option is sharing videos in online meetings using a service like Zoom. Here's how use Zoom to share videos from our website:
This video is also available on YouTube.
Step-by-Step Instructions
The information below is the same as in the video above.
1. Go to the video library CommonCraft.com and find the videos you'd like to share and open them in separate browser tabs. Leave open the tab for the video you want to share.

2. Go back to the Zoom interface and click "Share Screen" at the bottom. A new window will appear with the windows that are open on your computer.

3. Select the option that contains the Common Craft video you want to share. Be sure to add check marks to the options for "Share Sound" and "Optimize for Video Clip"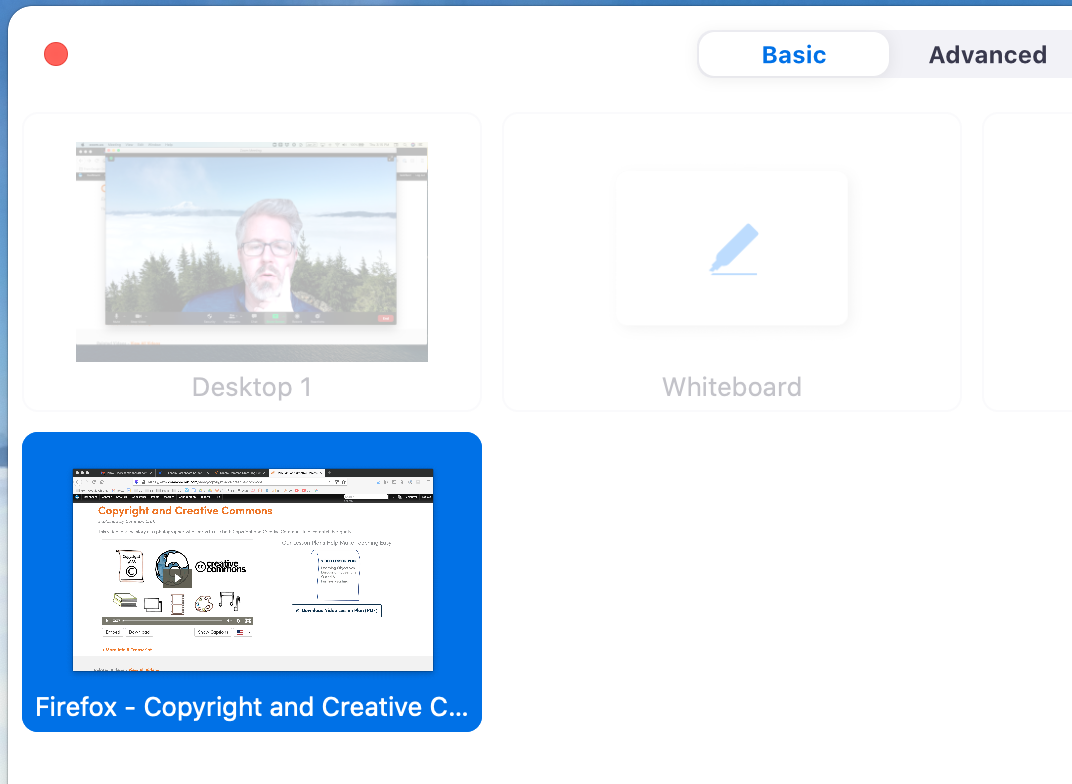 5. Click "Share" to share the web page with your audience. When sharing begins, you'll see the indicator below on the screen. Anything you do in the browser window will be visible to the audience.
6.  Common Craft members can display the video full screen and/or use a version of the video with captions in English. The audience should be able to hear the voice-over of the video as it plays. To share another video, you can navigate to it in the browser, or open a new tab.

7. To stop sharing, click the red "Stop Sharing" button on the screen and you will be automatically returned to the Zoom meeting.
---
If you need more help using videos with Zoom, check out the help articles on the Zoom website.