Our latest addition to the Common Craft Video Library is a video explanation of Terms of Service Agreements.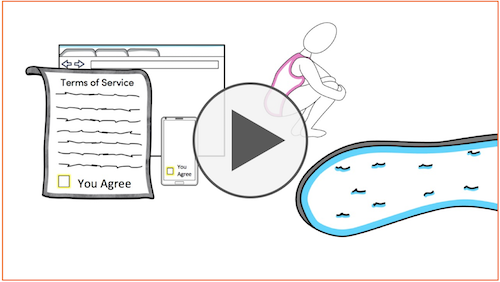 What it Teaches:
Using technology often means having a relationship with a company or organization. Accepting their Terms of Service agreements can be a required part of using the service. This video covers why these agreements exist, and how they can impact users. It teaches:
How Terms of Service agreements are easy to overlook
How lack of awareness about these agreements could cause problems
Why Terms of Service agreements exist
How Terms of Service can be used to understand a company's policies
What you can do if you disagree with a Terms of Service agreement
Recent Common Craft Videos
We now have 101 explainer videos in our library. Each video is designed to explain a subject so you don't have to. Common Craft videos can help save time in your classroom, course, training session or presentation.
Ready to use Common Craft in your teaching? Check out our Plans and Pricing or purchase and download Video Packs without membership.