This Week in Love is a series of blog posts where Sachi and I share what we love. Browse the archives and follow @weekinlove on Twitter.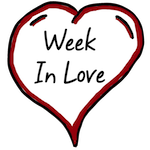 This Week in Love: PEMCO Commercials
It's not often that we're prepared to come out and say that we love a series of insurance commercials, but these are near and dear to our hearts. They're commercials for Seattle-based PEMCO Insurance (with DNA Seattle) and part of a campaign called "We're A Little Different. A Lot Like You."
Why we love them:
Wherever you're from, you know the things that make that region unique.  You know how people think and what they do. Seattle and the Pacific Northwest is no different.  Most people have notions of Seattle that involve rain, coffee, computers, grunge music, etc.  But there's a second level of culture that only the locals see.  
This series of commercials has done an amazing job of plucking those little bits of culture out of the NW and portraying them proudly in commercial form.  They're a little embarassing, but that's what it all about. We think you'll find them to be funny and endearing snapshots of what makes the NW the NW.
Here are a couple of 30 second samples:
As always, This Week in Love is not a paid advertisement.  We have no connection with PEMCO aside from loving the commercials.
Don't miss the next Week in Love.  Follow us on Twitter @weekinlove.