This post is an issue of the Common Craft Newsletter. Subscribe here.
We all learned about plagiarism in school and I'm sure many of you cover it when you teach others. It's an important topic to understand and one that comes with serious consequences.  This video explains the big idea and much more.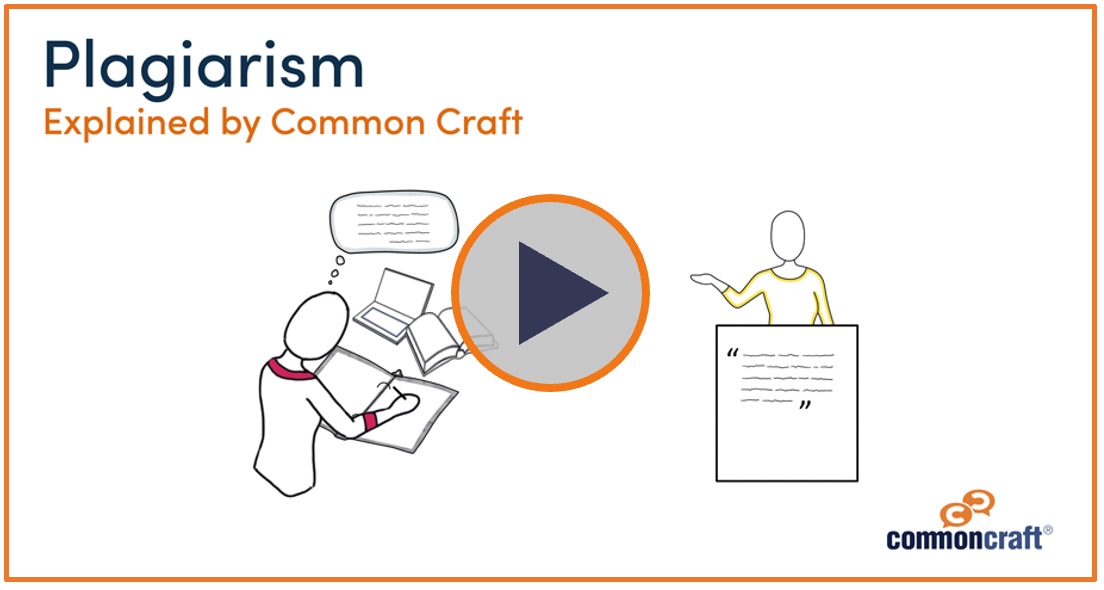 While  Plagiarism  can be intentional, it is more often caused by misunderstanding. Avoiding it means understanding the role of intellectual property, why plagiarism is wrong, and best practices for avoiding it. This video teaches:
Why giving credit to others is necessary
A definition of plagiarism
Steps to avoiding plagiarism
Types of ideas and media that can be plagiarized
  Watch it in full  (2m 32s)
Your Options for Using the Video:
Download this video for $14.99 $9.99 USD with our "forever license" and it's yours to keep. The download includes an additional video with open captions and the video's lesson plan (PDF).
Watch and evaluate the full video for free, with a watermark. Download this video's Lesson Plan (PDF)
Join Common Craft to get the FULL library. Download, embed, or display our videos in your teaching, training, or other professional setting.