You may have seen these little codes around.  They're in newspapers, on storefronts and products.  They're called Quick Response (QR) Codes and they're meant to used with your smartphone. They could be a very big deal in the future.  This video is one of our most requested titles and explains how QR codes make the real world clickable.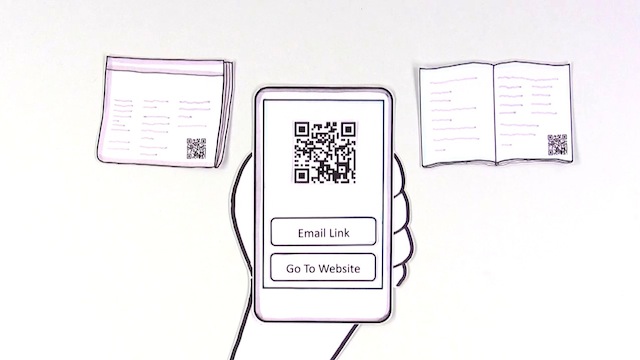 This video, like most in our library, is available with voice-overs in 8 languages. The languages are:
English
French
German
Spanish
Portuguese
Dutch
Italian 
Japanese
This video and our complete library is available via Common Craft membership. As a member, you can display the high quality versions of the videos in person, embed them on websites or download the videos for offline or internal use. 
In fact, our members learn about new videos before we announce them to the public.  Common Craft member Lee Kolbert was the first to use this video in a blog post and break the news.