Do you know what represents Fair Use of copyrighted works? Our new video explains why Fair Use exists and how to avoid copyright infringement.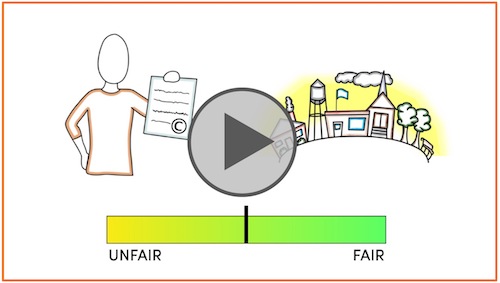 What it Teaches:
It's more important than ever for students to understand intellectual property and how to avoid copyright infringement. By understanding Fair Use, students can avoid infringement and evaluate situations in which permission from the copyright holder is not likely to be required. It teaches:
Why Fair Use exists and makes sense
What it means when a use is "Fair"
Four ways to evaluate whether a use is fair or not
What represents transformative use
What to do if you are unsure if your use is Fair Use
Download this Video with a Forever License
For a limited time, this video is available with a forever license, which means you can purchase and download it without a Common Craft membership or recurring fees. The file is yours to use forever. Learn more.