This post is an issue of the Common Craft Newsletter. Subscribe here.
This title came from a suggestion by a Common Craft member who found that explaining it was more difficult than expected. It has since become one of the most used videos in our library.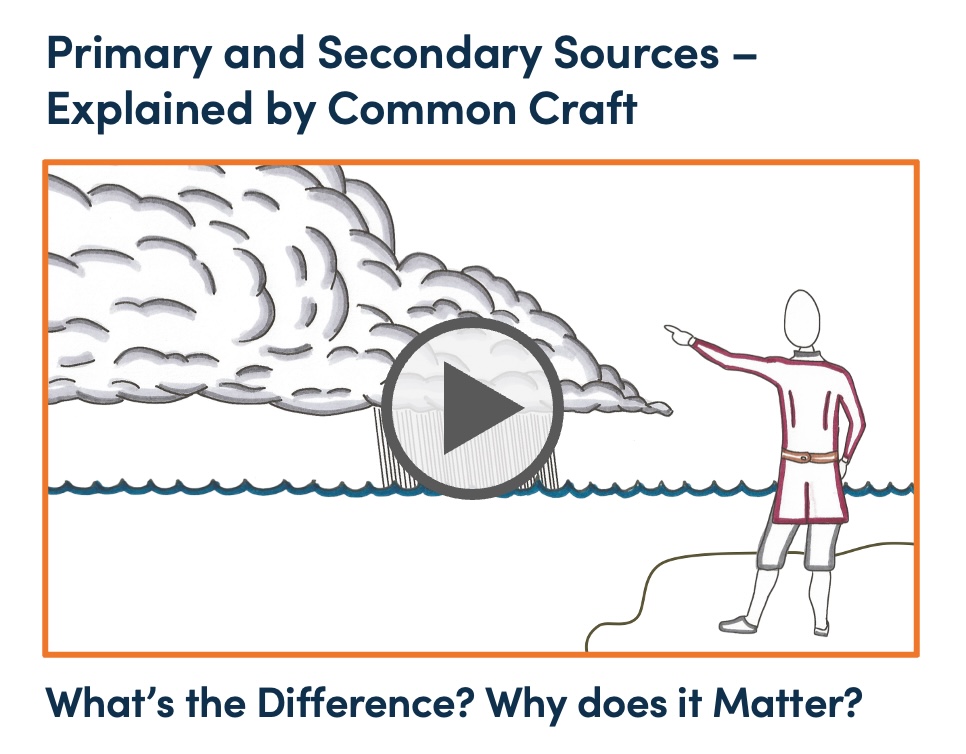 ➡️ Watch it in full. (2m 20s)
This video looks back at a significant event in history: The Great Storm (England, 1703). It asks the question: how do we know what we know about this storm? This question is answered by explaining primary and secondary sources. It teaches:
Why sources matter in establishing facts and information
What represents a primary source and how to use them
Why primary sources may present an incomplete picture
What represents a secondary source
How primary and secondary sources may contribute to the best understanding
Explanation Notes
This explanation has three basic parts. First, we establish the power of sources and how a combination of sources can yield the best information. Second, we explain the differences between primary and secondary sources. Third, we show why it makes sense that this combination works in practice. Further, a historical example gives the explanation a concrete starting point and offers a fun visual experience.