Google recently worked with analysts and researchers to create a report called The Future of the Classroom (PDF), which documents emerging trends in K12 education around the world. 
With societal change happening so fast, it's fascinating to see how education is changing to keep up. The report outlines 8 trends: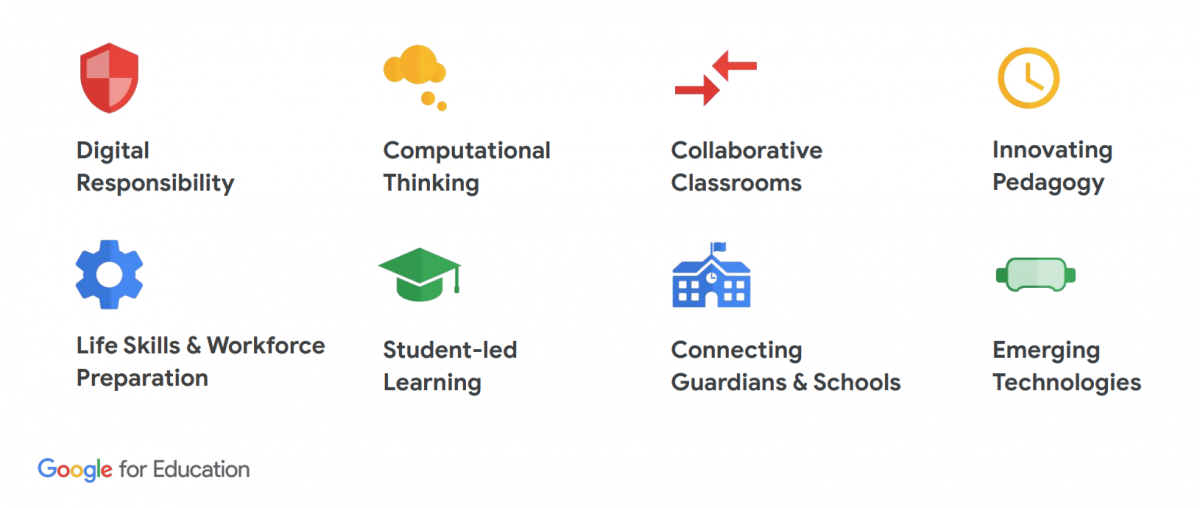 A handful of these trends hit close to home and we have made it a goal to create videos that explain them clearly so students and teachers have a solid foundation for deeper learning.
Digital Responsibility
This is a topic we feel strongly about. Here's how the report describes the trend:
Parents want schools to help students to have healthy relationships with technology, and to be safe and confident explorers of the digital world.
That comes really close to describing our goal in making videos. The internet is now an essential part of learning and often it's experienced alone, when the student must make decisions themselves. Being safe and confident explorers on the web requires a big-picture understanding of threats and how to evaluate information.  
From Cyberbullying to Strong Passwords, Mobile Security and Phishing Scams, our Internet Safety category covers the most essential topics. 
Life Skills and Workforce Preparation
When I was in school, the subject of life skills was sorely underrepresented and it's exciting to see that it's an emerging trend. Here's how it's described in the report:
Parents and educators want children to have a more holistic education that goes beyond standardized testing to include social and vocational skills.
The emphasis here is soft skills and emotional intelligence. By teaching students how to understand and navigate situations they are likely to encounter in the real world, we can prepare them to respond with confidence. These are not skills that come from just memorization. Instead, they come from understanding, for example, the role empathy plays in relationships. 
This is how our videos are different. Soft skills are a thread that runs through many of our videos because we believe the most important question we can answer is, "Why should I care?" By answering this question, we can help students see technologies and ideas in the context of relationships and opportunities. 
For example, we might explain Copyright and Creative Commons, but really, we're teaching business basics and how to work with others. Our video on Online Citizenship defines the concept, but also explains the consequences of behaving irresponsibly online. Our explanation of Online Photo Sharing discusses the risks of online photos coming up in a job interview. Soft skills are what we do best.
I encourage you to take a look at the full report which is full of statistics, quotes from educators and research. When you do, think about how short videos might help you teach these subjects more effectively in the future. 
Do you have an idea for a Common Craft video? Contact us.