I'm hosting a free webinar called "Creating Simple Animated Videos" and I'd love for you to attend.
The 60 minute webinar is Wednesday, May 27th at 11am PT (2pm ET)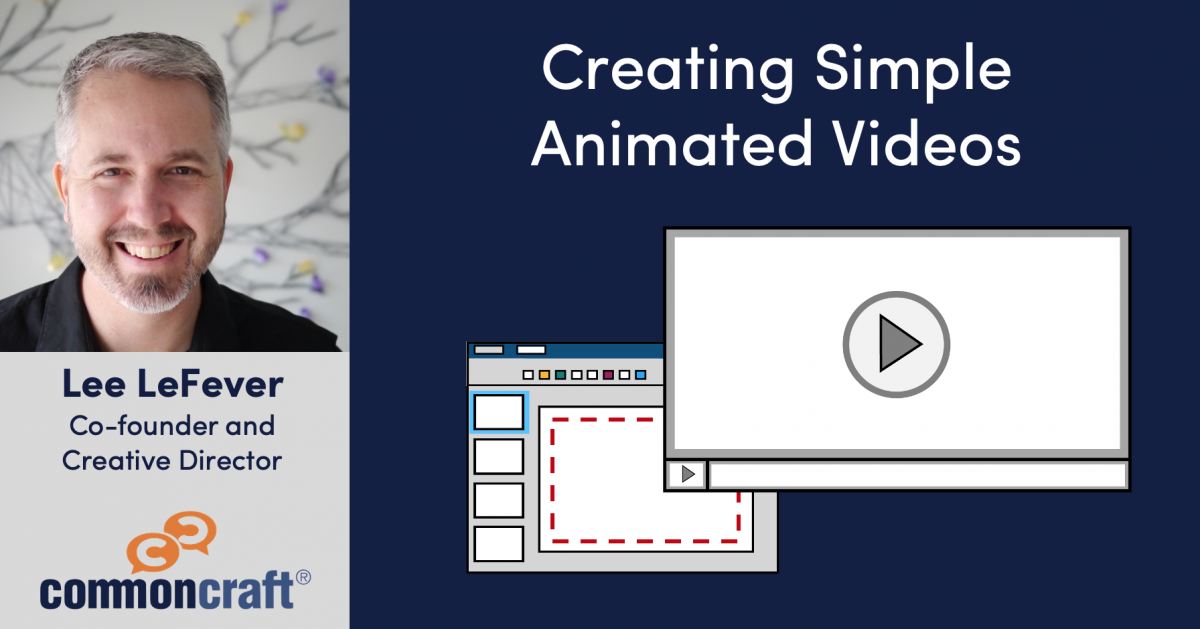 Details
Join Common Craft's Lee LeFever for an in-depth look at making simple animated videos using presentation software and screencasting.
This webinar is a follow-up to a recent event that introduced the COVID Communication Kit. The forthcoming webinar will use videos and visuals from the kit as a starting point for creating your own videos. Attendance of the previous event is not required. 
In addition to receiving the COVID Communication Kit, attendees will learn:
A simple and affordable process for making animated videos
How to animate visuals for video scenes
How to use text animations that don't require a voice-over
How to create and edit simple visuals
How to edit an existing video
If you are looking for a quick and simple way to communicate clearly with video, this webinar will help you develop a new skill that can be applied immediately.
About the COVID Communication Kit
Each attendee will receive the COVID Communication Kit, provided by Common Craft free of charge. A link to the downloadable kit will be sent to all attendees and includes:
Over 140 COVID-related Common Craft Style images (hi-res PNG)
Ready-made videos that succinctly explain masks, contact tracing and social distancing
PowerPoint presentations that provide a starting point for your message
Templates for clear communication and explanation
All materials in the kit are licensed for reuse, remixing, and sharing with a Creative Commons license. We encourage you to use our work and media as a starting point for your project.
If you know someone who might be interested in this event, feel free to forward this email or post on social media using this link.