Back in 2007, Sachi and I had an idea. YouTube was just getting started and we wanted to make videos that explained technology. After a few failed attempts, Sachi suggested pointing a video camera at a whiteboard and recording human hands moving paper cut-outs and markers on the screen. This was the birth of Common Craft videos and our first video was RSS in Plain English, what many consider the first explainer video of the YouTube era.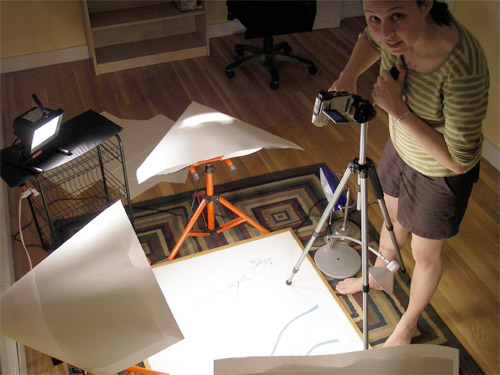 Sachi in 2007 with out 1st generation whiteboard setup
Since then, a lot has changed, but the basic format of Common Craft videos has remained the same. The 80+ "ready made" videos we license to educators all use live-action, stop-motion animation with paper cut-outs. For each video, we print, cut-out and animate every piece of paper that appears.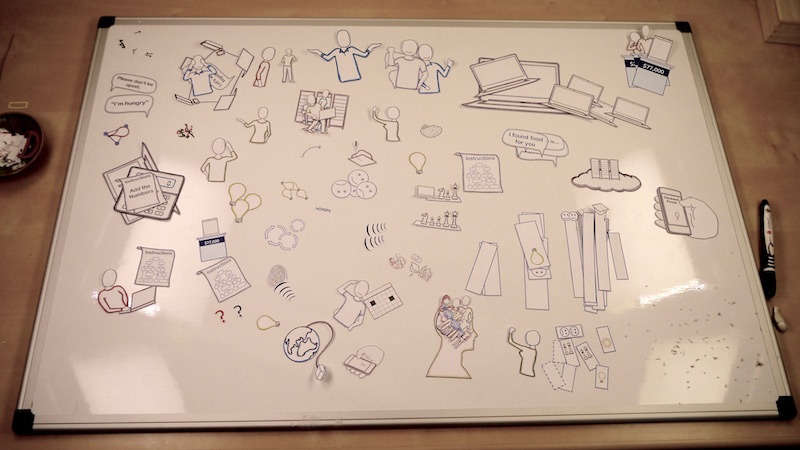 We film the video over 3-4 hours and then Sachi edits it all together with a voice-over. It's all very time-consuming.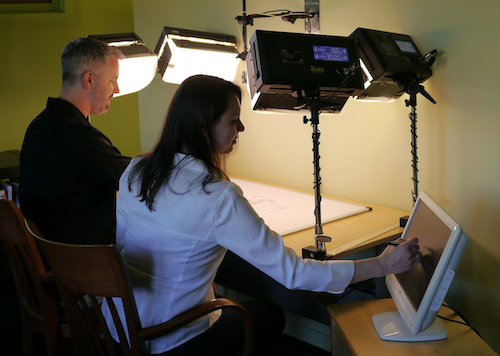 And now, we've made a decision to adjust our method. Common Craft is going digital. Let me explain...
Finding a Better Way
We love our work and there are two big things we love to do:
Produce explainer videos that help educators
Create resources (Cut-outs, Explainer Academy) that help professionals become better explainers
In reviewing our time and priorities, we saw that the video production method we've used since 2007 is complex and involves extensive time, equipment (lights, camera, software) and know-how. Unlike so many other parts of our work, the process had not evolved to be more efficient.
At the same time, we have grown even more focused on helping others learn to explain ideas and create DIY animated videos. We could see that teaching our live-action, stop-motion process would be a challenge.
An Idea Was Born
We started asking ourselves what really mattered and what could change after nearly ten years. We considered questions like:
What if we experimented and developed a new, more streamlined method for making Common Craft videos?
What if the method we develop is focused on simple, inexpensive, DIY tools (like presentation and screencasting software) that almost anyone can use?
In the end, we gathered feedback and agreed that our work as explainers is grounded in our process for writing and refining scripts, and developing visual stories.
While stop-motion animation and on-screen hand gestures served us well, they were not required for creating the same compelling explanations that our fans and members love to use.
So, we started experimenting and developed a simpler production method over the last year that's all digital. In fact, this method was what we used to create the 60+ videos in the Explainer Academy and is the exact same method we teach in the DIY Media Maker Course. It's known as "Common Craft Style".
Looking Ahead
Starting immediately, future videos for the Common Craft Video Library will be created in digital format. We'll be developing the same scripts, storyboards, visuals and voice-overs as before, but the visuals will be animated with software instead of edited video footage.
With this new efficiency, we're excited to create more videos and hopefully continue to inspire others to become explainer video creators.
If you're interested in the Explainer Academy sign up for the Explainer Academy newsletter or check out the courses.