If you're the owner of a website, you know the power of search engines.  If your website shows up high in the results, it means more visitors to your website.  Unfortunately, it's not easy.  But, there are tactics you can use that help your website look more attractive to the search engines.  These tactics are called
Search Engine Optimization
or SEO.  Our new video provides a review of the basics of SEO.
Watch it now
.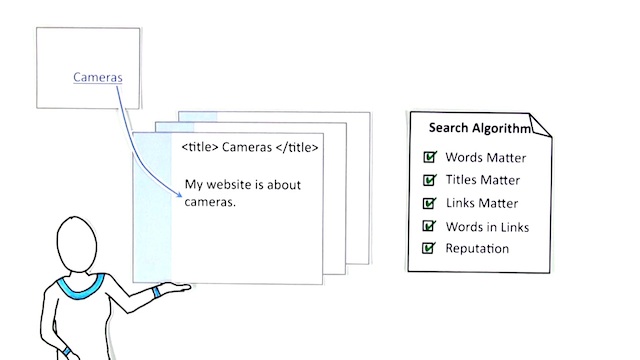 This video, like most in our library, is available with voice-overs in 8 languages. The languages are:
This video and our complete library is available via
Common Craft membership
. As a member, you can display high quality versions of the videos in person, embed them on websites or download the videos for offline or internal use.  In fact, our members learn about new videos before we announce them to the public.