With so much information at our fingertips, it can be difficult to know what is trustworthy. A solid first step is understanding the differences between statements of fact and opinion.
This video, our 111th title, is now available in the Common Craft video library. You can watch it in full for a limited time.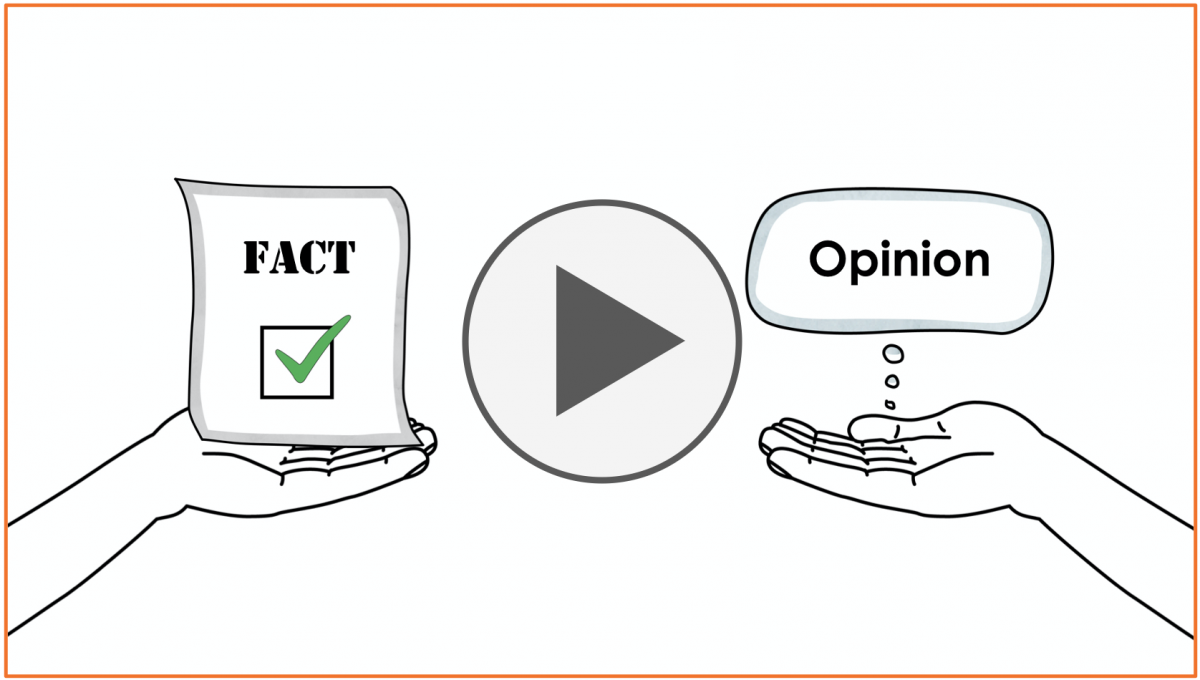 What it Teaches:
Every day, we see both facts and opinions in media, education, and more. Being able to tell them apart is an important and powerful skill. Using multiple examples, this video explains the difference between facts and opinions, and how to use that information to your advantage. It teaches:
How to recognize factual statements
How to recognize statements of opinion
Why factual statements can be true or false
How to verify the accuracy of factual statements
Why understanding facts and opinions matter in evaluating media
Note: Each Common Craft video comes with a lesson plan that makes teaching easier. Curious? Download the lesson plan for the video above (PDF).