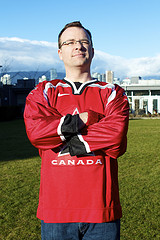 This is a guest post by friend of Common Craft, Darren Barefoot. He's a writer, marketer, Canadian and a big hockey fan.
During a hockey game in March, 2010, Boston Bruins defenseman Zdeno Chara drove Montreal Canadians forward Max Pacioretty into the stanchion that separates the player's benches. Nearly a year later, it still looks like a brutal hit as Pacioretty 's head bounced off the corner of the boards. Chara received a five-minute penalty and ejected from the game. Pacioretty was sent to the hospital.
The next day, Mike Murphy, the NHL's vice-president of hockey operations released a statement about the incident. To the confusion of many fans, he chose not to further punish Chara for the hit. Murphy used a common generalization for the incident, explaining that it was "a hockey play". There was no further comment from league officials on the polarizing incident, but the sports media was host to an orgy of outrage and consternation.
The NHL's pronouncement from on-high was typical of how professional sports leagues addressed questions of the "supplementary discipline of players". They hold discplinary meetings in private, and emphasize expediancy over transparency. Traditionally, the less discussion there is of such incidents, the better.
Last summer, the NHL hired a new chief discplinarian, former player Brendan Shanahan. Fans knew Shanahan's predecessor as sometimes controversial and secretive, and so the new sherriff in town promised "a clean slate" and "fresh eyes".
The tale of the disciplinary tape
Among the changes that Shanahan has implemented, one stands out as a radical departure from the professional sports league status quo. Every time the NHL hands down a suspension--there have been 32 suspensions thus far--Shanahan records a short, explanatory video that the NHL shares with players, team staff and fans.
The videos are not only extraordinary for the way Shanahan openly discusses the NHL's rationale for a particular decision, but they're also terrific examples of coherent, precise explanation. Here's a recent example:
Shanahan introduces each video (he has some experience as a pitchman), and then offers a play-by-play of the infraction. He uses the typical tools of the sports broadcaster to break down an incident. He shows the play in slow-motion from a variety of angles, and highlights details of players involved.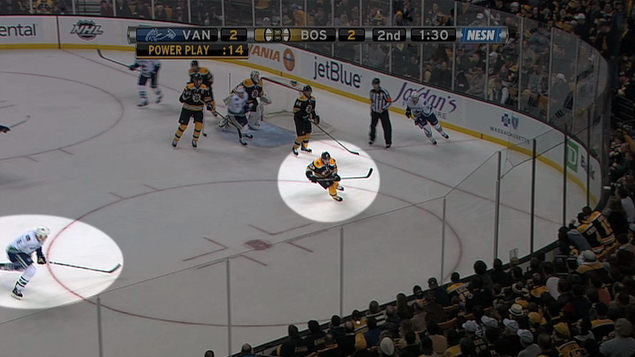 Shanahan takes care to balance the hockey lingo with straightforward language. In the above video clip, he describes how:
Carcillo chips the puck behind Gilbert at the Edmonton blue line, creating a race toward the end boards. This is a 50-50 puck that either player can win, and in such cases a reasonable amount of physical contact is permissable as the players jostle for position.
The new or casual hockey fan may not know phrases like "chips the puck" or "50-50 puck", but the careful language makes it easy even for the non-fan to understand what happened. Shanahan is also careful to contextualize the incident, describing the game situation, previous antagonism between players, injuries sustained and other contributing factors.
Finally, he wraps up each three or four-minute video with a bullet point summary, as if he's just presented a set of PowerPoint slides on a new HR program at Dunder Mifflin.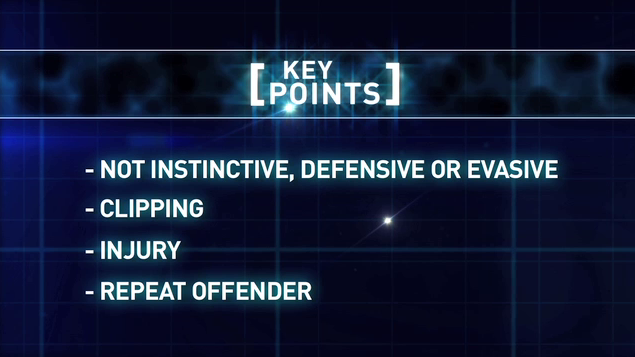 The NHL has also begun to make more instructional videos public. Here's one called "Clean Hard Hits and Good Decision Plays" that aspires to show players and fans how to avoid appearing in the more punitive videos.
Heretics in the church of sport
If you're not somebody with a season tickets or a jersey section in your closet, these may simply seem like well-made if ordinary illustrative videos. They are that, but they're also a kind of heresy in professional sports. No other professional sports league has publicly produced videos like this to explain league rules and how they're broken. The NBA officials seem to be paying attention, though. They recently released a video rather defensively titled "Wade Winner Legal" to address criticisms that Dwayne Wade traveled on a game-winning shot.
They've proved to be an antidote to a lot of the plague of speculation and hyper-analysis that occurs in the sports media. Bruce Ciskie, writing for SB Nation, discusses the impact the 'Shanaban videos' (as they've come to be called) have had on fans and players:
I thought a two-game ban on Minnesota's Pierre-Marc Bouchard was patently ridiculou...But even in a situation where I disagreed with Shanahan, it's hard to say that his video didn't lay out a pretty strong case for the move he decided to make.

The videos are also working because the players are paying attention. I'll say it again. In a preseason that lasted less than two weeks, Shanahan's department was forced to do ten videos, nine of which involved decisions to suspend players for incidents.

In nearly two months of the regular season, the same group has issued eight suspensions.
In discussing why they introduced the videos, Shanahan cites the role of video in player instruction generally:
This generation of players, you can tell them a message, but what they really want to do is see it. This is how they're coached. They get called in, and they don't get a lecture, they get shown a video. It's how they are trained and taught. It's not enough for them to read a memo anymore.
Shanahan's comments apply to this generation of fans, as well, who are as literate with video as their parents were with words. The NHL videos are great examples of explanation in action. They combine the best of sports media with the best aspects of explanation--context, audience analysis, reptition and summation. They're great inspiration for today's communicators.