Last week, we published Fair Use Explained by Common Craft, the 98th video in our library. For the first time, we're offering this video with a Forever License for a limited time.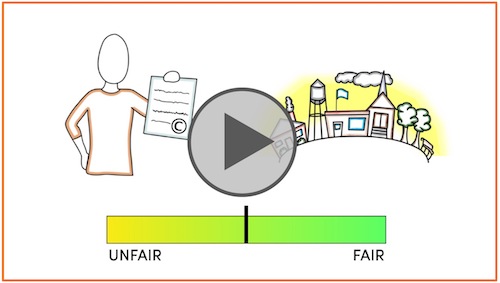 The Forever License means the video is available for purchase and download without Common Craft membership or recurring fees. The file is yours forever...and the clock is ticking.
The Forever License will only be available until midnight (PDT) this Friday, April 20th.
This offer has now expired.
The purchase includes:
A standard version of the video (.MP4)
Video version with open captions in English (.MP4)
A Lesson Plan for teaching with the video (PDF)
This video, like all Common Craft videos, is designed to help educators introduce Fair Use efficiently and create a foundation for a deeper lesson. You can easily insert the video into presentations, training materials and learning management systems. The Forever License is also available for schools, school districts and organizations.