This post was published in the Common Craft Newsletter. Subscribe here
We want to help improve media literacy. One of the most important ideas to understand is bias, and how it impacts our perceptions. This video explains that bias isn't inherently bad, but can be a problem when it's hidden.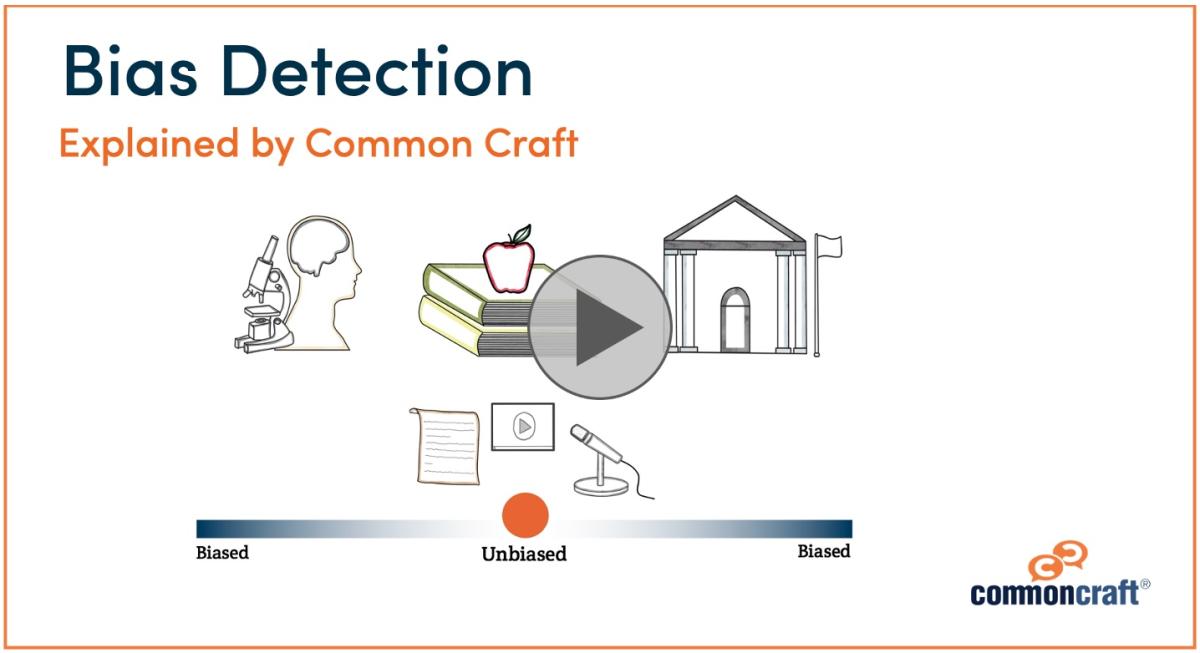 Building on the example of sports fans, this video illustrates how bias is a common and sometimes productive part of how we communicate. It also shows how bias can cause problems when it's hidden or not detected. This video teaches:
Why bias is a common and expected part of communicating
Why high-quality information needs to be unbiased
What problems occur when bias is ignored
What to look for - common signs of bias in media
Options for Using This Video
This video is available for instant download with a forever license. $14.99 USD
It's also part of the Common Craft video library. Join for access to downloading, embedding, and displaying the videos.