This Week in Love is a series of blog posts where Sachi and I share what we love. Browse the archives and follow @weekinlove on Twitter.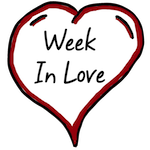 This Week in Love: AeroPress Coffee Maker
Remember those orange flying rings called Aerobies? They were a little like a Frisbee, but would fly (almost) forever.  In fact, an Aerobie was used to break the Guiness World Record twice for "longest throw of an object without any velocity-aiding feature."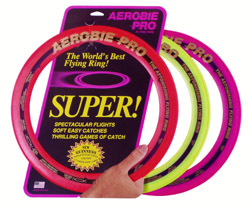 The inventor of the Aerobie flying ring was an Alan Adler from Palo Alto, CA.  While I loved my Aerobie as a kid, Mr. Adler invented something that gives both of us great joy as adults: the AeroPress Coffee Maker.  Like the flying disc, it's engineered to get results. 
Why We Love It
We both love a dark, rich cup of coffee and drink our share of espresso. We've never owned an espresso machine and have always looked for ways to get the espresso experience at home.  Drip coffee or Keurig coffee makers just don't get to that level of flavor. Plus, espresso machines can be expensive.  The Aeropress is the closest we've come to espresso at home for a fraction of the cost - about $26 on Amazon. (affiliate link)
Here's how it works...
The Aeropress makes one cup of coffee at a time and involves a bit of a process.  For me, it's a daily ritual I enjoy.  People who drink tea know what I mean. The basic idea is that you fill a tube with coffee and hot water and then manually press it through a filter into a cup.  A really simple idea that works.
The Basic Parts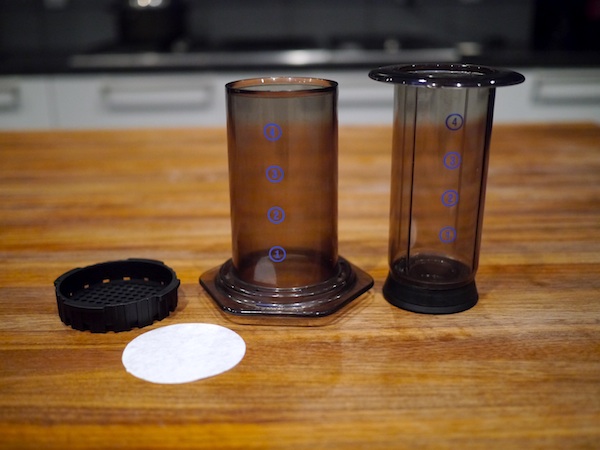 The paper filter goes in the black plastic filter, which attaches to the bottom of the bigger tube.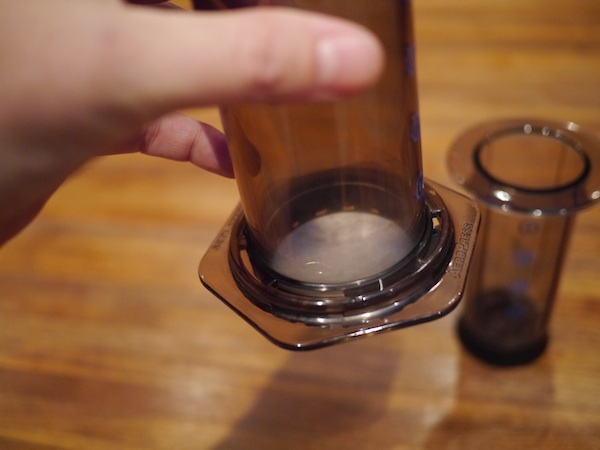 Fill it with coffee and hot water, insert the plunger and press the coffee into the cup.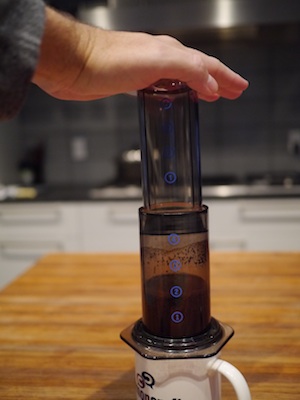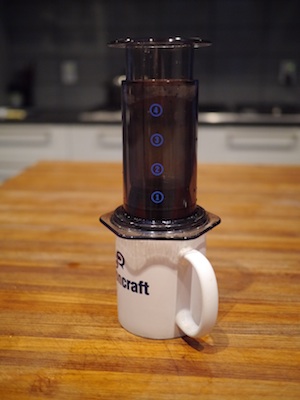 The resulting coffee is richer and smoother than we thought was possible at home.  Plus, it takes about 10 seconds to clean and is made from durable materials.  All for under 30 dollars (US). 
Quick note on our policy regarding products. As always, This Week in Love is not a paid advertisement. We have no connection with AeroPress aside from loving the product. However, some products we cover may be for sale on websites like Amazon and we may use affiliate links.  This means that if you click an Amazon link from this page (for instance), Amazon will know it came from our website and give us a small slice of the purchase price.  We'll let you know when this is the case, like this:
You can get the Aeropress from Amazon for under $30 US on Amazon. (affiliate link)
Don't miss the next Week in Love.  Follow us on Twitter @weekinlove.