We want you to talk about the new Common Craft and we've created this page to help. 
Basic Info
Basics:
Common Craft was founded in 2003 and started making videos in 2007
Common Craft is owned and operated by Lee and Sachi LeFever in Seattle, WA
Common Craft videos have been viewed over 35 million times online
Common Craft is now a video subscription service focused on educators
Members receive a library of all current and future Common Craft videos for one annual fee
Membership Features include:
 

Instant access

 

- your own

 

growing

 

library of Common Craft videos
Sharing tools

 

- easily embed, display or download any video
Worry-free membership

 

- no extra fees for features or views
Influence

 

- suggest and vote on future video titles
First crack

 

- be the first to see and show new video titles
Premium content

 

- access members-only resources
Mobile

 

- Web-based videos play on mobile devices
Languages

 

- Most videos are available with voice-overs in 8 languages (English, French, German, Dutch, Italian, Portuguese, Spanish and Japanese)
Embed "The Common Craft Way" Video
The Common Craft Way is how we describe using our videos in education.  It means using short videos to get everyone on the same page quickly so that the instructor's skills can really shine.  
This video explains the idea and provides information about Common Craft Membership.
Embed this video on your website
Images for Blog Posts
The images below can be used on blog posts.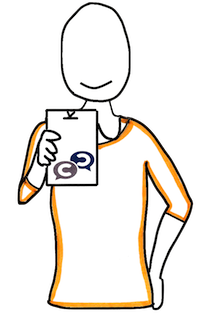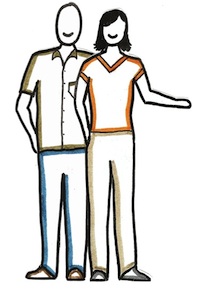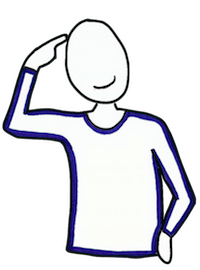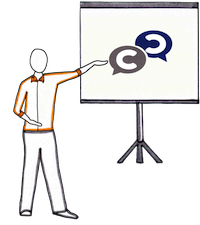 Our Press Release
Building on 35 million viral views, Common Craft's new video subscription service aims to help educators shine using short videos.
Common Craft is a small company with big ambition.  The husband and wife production team of Lee and Sachi LeFever have won multiple awards, worked with brands like LEGO, Google, Intel and Ford and created an exclusive library of paper-and-whiteboard videos that have 10's of millions of views online.
Now the company is set to focus on helping teachers, trainers, bloggers and businesses through a new video subscription service that offers access to their growing library of educational videos.
Common Craft founder Lee LeFever explains, "We hear it every day - people love using our videos to teach others. They show one and watch the light bulb go on.  For them, it's a fantastic feeling.  We want more people to feel that way."  
Indeed, it only takes watching a Common Craft video to see why people love them. The simple format, clear communication and lighthearted attitude connects with people on a fundamental level. They make people smile in three minutes.
Keith Pearce, Program Director at Intel, uses Common Craft videos to educate the workforce at Intel, "I've used the videos in presentations, on our Intranet and in classrooms and the reaction is always the same - people are delighted and want more."
According to LeFever, the company is ready to give people more. "We've learned that people want access to our complete library in one place - and we're doing that through the new subscription service. Our members will have our entire video library at their fingertips, whether they're in a classroom, writing a blog post or sharing a taxi."
Any video in the library can be downloaded for offline use, embedded on a website or viewed on iPads, iPhones and Android devices. Most of the library is available with voice-overs in 8 languages. As LeFever explains, "The format of our videos means they travel well."
He continues, "We're building a platform that will allow us to understand the needs of our members and grow our video library significantly based on that relationship. It's a win-win."  
Learn more and preview any Common Craft video at commoncraft.com.
About Common Craft:  Founded in 2003, Common Craft is owned and operated by Lee and Sachi LeFever in Seattle Washington.
Key Information Pages
If you have any questions or would like an interview, please contact us.