Our members use a version of Common Craft that is private and purpose-built for putting our videos to work.  Below we've provided information that will help you see what it's like inside.
Quick access to videos organized by category:
Each Video Page Has Stats, Categories and Tools: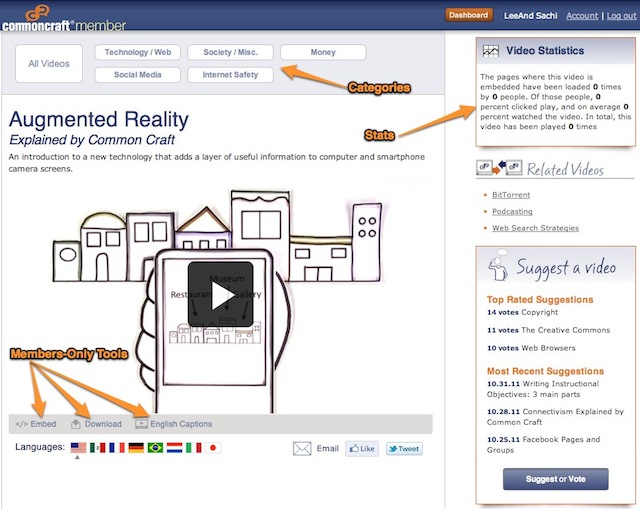 You Can Change Video Player Sizes to Fit Your Site

Or Download Videos in Multiple Formats: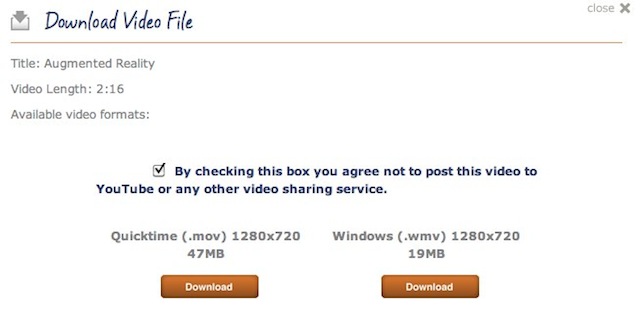 Members Suggest and Vote on Future Titles:

The site and videos work great on iPhone, iPad and Android devices.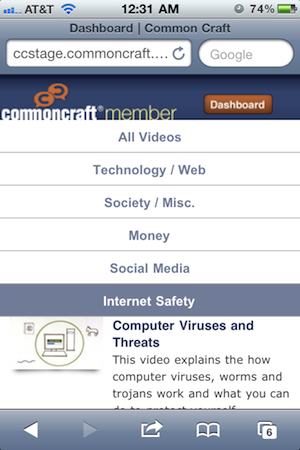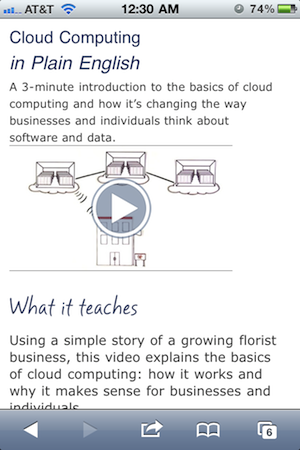 Ahh, good times.  Want to check out the pricing plans? You could also meet some members. They're nice.