Our library of Common Craft videos continues to grow. Today we published a new video (our 105th) that explains URLs and Web Addresses. We're more convinced than ever that short, animated videos have real power in helping learners feel confident about using technology and the internet.
New: URLs and Web Addresses - Explained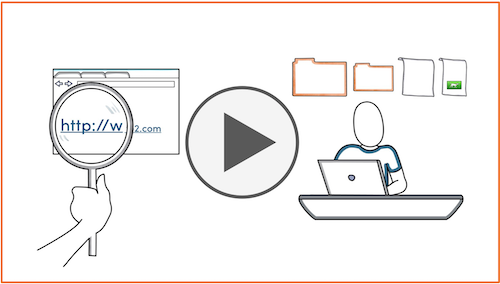 What it Teaches:
It's easy to take URLs, or web addresses, for granted because they work behind the scenes in helping us jump around the web. By taking a closer look, we can learn about how websites work and what happens when we click. This video explains URLs and teaches: 
How URLs are connected to web servers
What each element in a URL can tell us
How to tell if a website is secure
How URLs can represent how files are organized on a server
How anchors work in navigating to a specific part of a page
Note: Each Common Craft video comes with a lesson plan that makes teaching easier. Curious? Download the lesson plan for the video above.
Recent Common Craft Videos
We now have 105 explainer videos in our library. Each video is designed to explain a subject so you don't have to. Common Craft videos can help save time in your classroom, course, training session or presentation. Here are the most recent additions:
Ready to use Common Craft in your teaching? Download our video files, embed the videos or display them in your classroom.