For a short time, we are offering a pack of Common Craft videos with a "forever license".
This means you can download and use these Common Craft videos without a membership or recurring fees. Simply purchase the pack of videos and the videos are yours forever.
We're getting started with a pack of four videos designed to help students find, evaluate and think critically about information they see online. This is the Media Literacy pack.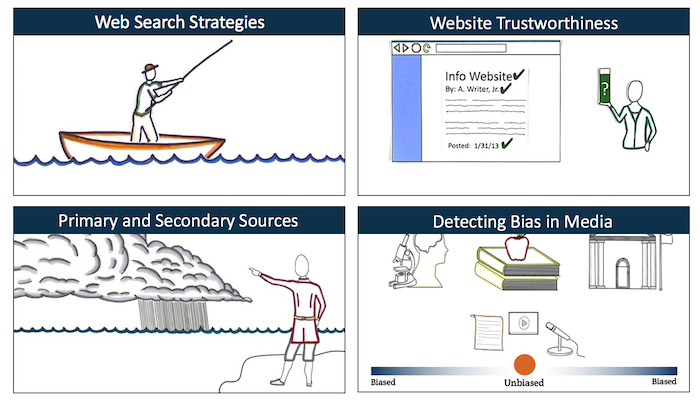 Evaluate all the videos, in-full, before purchase.
The Media Literacy pack is available for immediate download after purchase and includes:
Standard MP4 version of these videos
Standard MP4 version of these videos with open captions for the hearing impaired
Lesson Plans for teaching the ideas covered in the videos
Licenses are available for both individual teachers and organizations.
If you have ideas for future packs of videos with the forever license, please let us know!