We're excited to share a new FREE course at the Explainer Academy that's built on real-world classroom experience. It's a Teacher's Guide to Creating Common Craft Style Videos in the Classroom.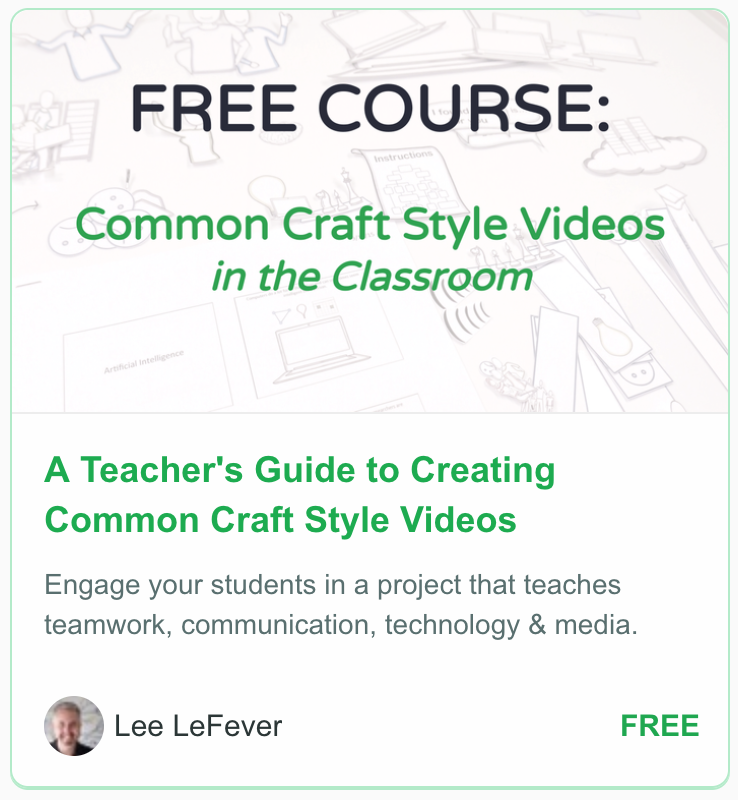 Enroll for FREE at the Explainer Academy
The course includes:
Tools, processes, and tips for every phase of the project
Script, storyboard, and planning templates created by teachers
Behind-the-scenes images and videos of teachers and students making videos
Multiple instructional videos
A free pack of over 100 Common Craft Cut-outs
Background:
Over the years, we've been thrilled to see so many teachers and students create Common Craft Style videos in the classroom. You can find hundreds of examples on YouTube. 
A number of teachers took the time to document and share their process and experience online. Recently, we reached out to them with a request to share their know-how for this course. They were happy to help and those generous teachers are listed below:
If you're looking for a fun, engaging project that teaches media, communication and teamwork skills, our free course will get you started on the right foot.