The Art of Explanation has been out for about 1.5 years now and it's been exciting to see how it has made it's way around the world. The book has now been translated into 6 languages (including 2 versions of Chinese).  A Russian version is forthcoming. 
Top row:  Korean, Hungarian, Simplified Chinese Bottom Row: Japanese, Spanish, Traditional Chinese.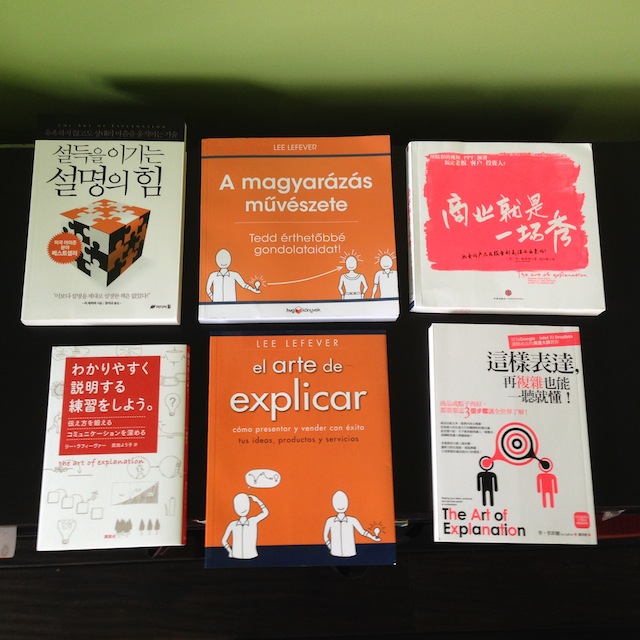 It's fascinating to see the book in other languages and consider what goes into the design. For example, the western translations in Hungarian and Spanish are similar in design to the actual book, with Common Craft Style artwork and colors. The design of the Asian versions varies wildly from the original. The Japanese and Traditional Chinese versions read with pages turning to the right (opposite of western books) with vertical rows of text.
If you've read one of the translated versions, I'd love to know what you think!